The 3 best Niagara Falls Casinos you must visit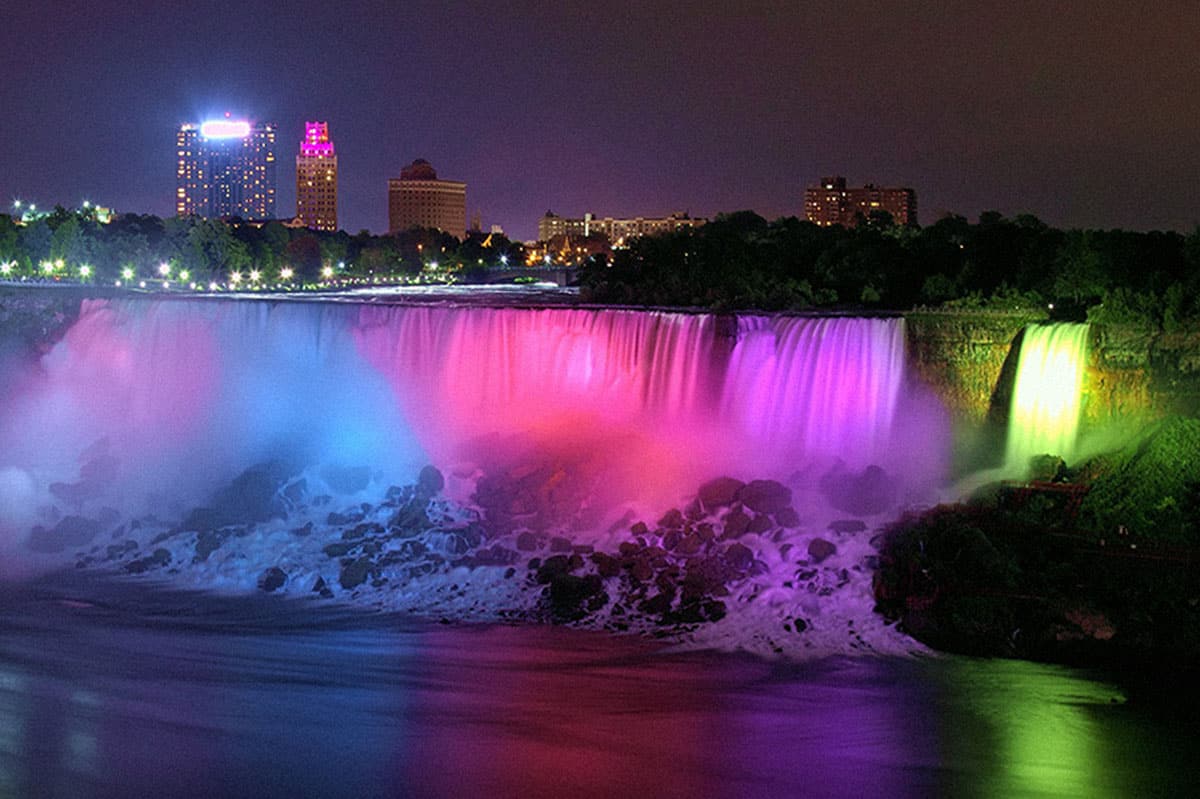 Niagara Falls, one of the world's most talked-about attractions, has many natural spectacles, spacious parklands, luxury hotels, and of course, exciting casinos!
But how many exactly? And how are Niagara Falls casinos different from the other casinos in Canada and America? 
Bullet News Niagara is one of the leading news organizations in Niagara Falls and Canada as a whole. We are unbiased and independent, and all of our content is unique and informs, educates and entertains many people across the country.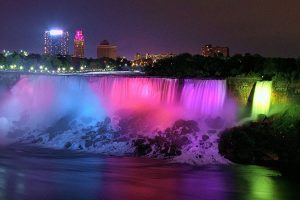 That's why our readers trust us, and that's why we have achieved official media status. All of our content is written by in-house writers who work throughout the city and region to provide reliable and creative coverage of the best recent events of Niagara Falls, region and country.
The writers at Bullet News Niagara are professional journalists who work to make the public think, make them think differently. Therefore, it is important for us to be seen as transparent, objective and independent.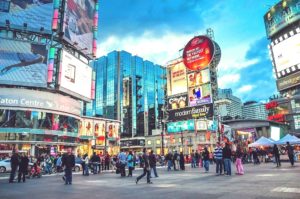 We actively collaborate with other local and international media outlets that also focus on various topics important to the people of Niagara Falls and all Canadians.
As we have conducted our activity, we have learned over time that when we publish news articles, we must also listen to our audience and respond to their needs. Not the other way around. So we decided to give our readers the privilege of determining what our news would be about. This will help us create even more engaging content for them
How many casinos are in Niagara Falls?
Niagara Falls has some of the world's best casinos open for public access. There are three in total; the list of casinos in Canada is two, whereas the third is in the United States.
All three Niagara Falls casinos cover a space of over 440,000 sq. ft. of gaming area. And this space is filled with the kind of attractions you won't find anywhere else in the world! 
Combined, they have over 8000 gaming machines, 285 poker and table games, and three sports betting centers. 
Furthermore, all three Niagara Falls casinos are within walking proximity, and each one offers a unique experience, numerous gambling options, and exciting gaming floors. If, for some reason, you can't visit land-based casinos in Niagara, you can always try online casino Canada any time you want.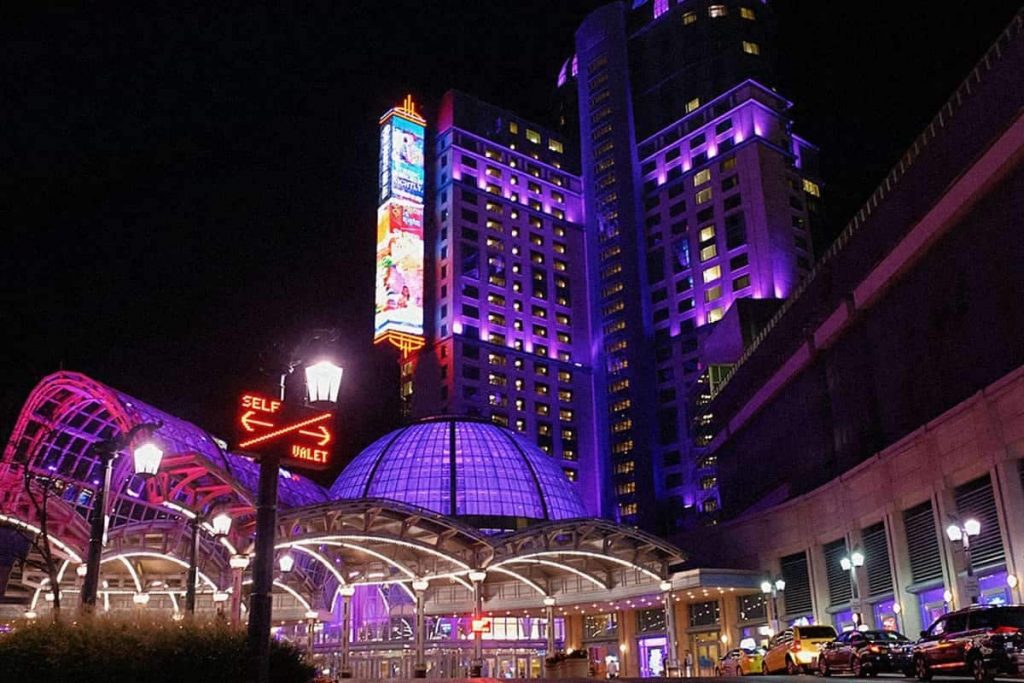 Whether you're into Casino War, classic Blackjack, or poker, this Ontario casino by the Niagara falls will make sure you leave as a winner! 
The Casino Niagara is operated by the "Mohegan Gaming and Entertainment" group and is owned by the "Ontario Lottery and Gaming Corporation."
Despite being smaller than Niagara Fallsview Casino, it has both new and old gaming machines and is an overall well-equipped gaming institution. 
The Niagara Casino is jampacked with several top-of-the-line video poker machines, slot machines, and table games like roulette, baccarat, and blackjack. 
Off-track betting, multisports wagering, and numerous other diversions from table games are also available at Casino Niagara.  
Within this posh Niagara Falls Casino, you'll find various lounges, a comedy club, and some of the best Casino Niagara restaurants for fine and casual dining. 
Here are few features of Casino Niagara:
The casino has 95,000 sq. ft. of gaming space 
1600 gaming machines
64 poker and table games
4 restaurants 
1 hotel
1 bar
Valet-parking is available
Location: 5705 Falls Avenue, Niagara Falls, Ontario L2E 6T3 Canada
Phone – (905) 374-6928
Casino Niagara hours: Mon-Sun (24 hours open)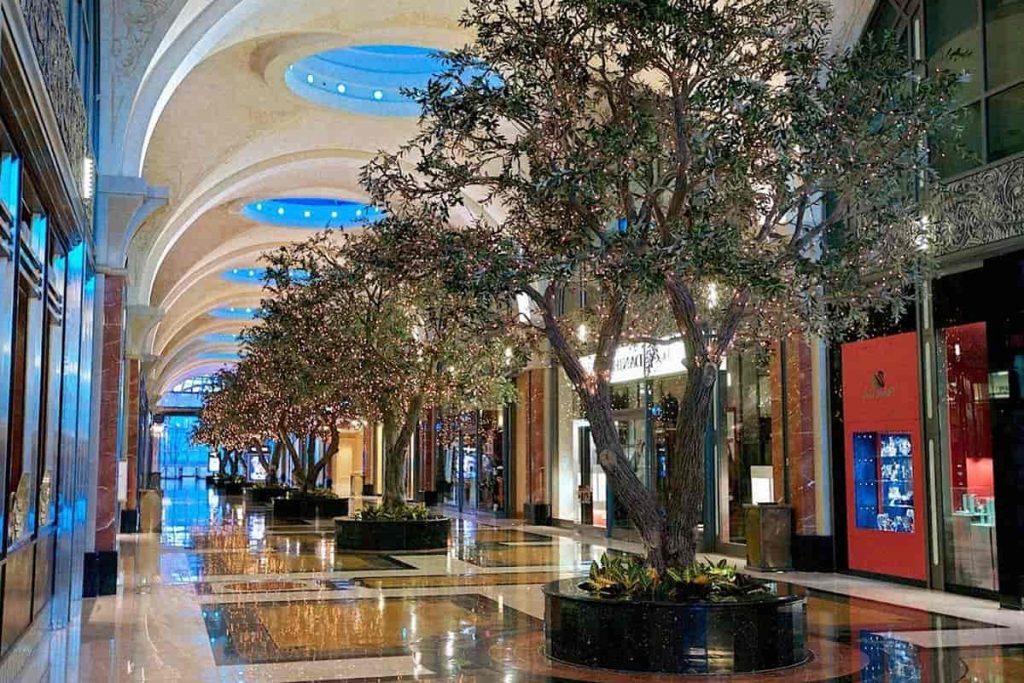 When the sun sets, Fallsview Casino lights up! Celebrate a memorable night at this famous Niagara falls institution with unrivalled gaming and luxury opportunities! 
You'll find 150 gambling tables and a thousand more slot machines, as many as in online casinos across Canada, waiting for you to play and win at the Niagara Fallsview Casino.
If you aren't much of a gaming person, the Avalon theatre (which hosts several events and concerts every year) and scattered shopping areas will keep you delighted and entertained.
Within the casino, you'll also stumble upon one of the best spas and golf courses. And if you feel a hunger pang, it also houses a dozen well-known restaurants to dine at.
Located on the west of "Skylon Tower," Ontario, Canada, this Niagara Falls Casino offers free entry to all. Still, it would be best to have the wallet ready for a wild night of games, shopping, and above all, winning!
This is a game-of-chance facility that may dent your credit card because the best experiences usually come with a price! The minimum age to enter the casino is 19 years, and it's open year-round, 24/7.
Here are few features of Niagara Fallsview Casino:
The casino has a 225,000 sq. ft. gaming space 
More than 1000 gaming machines
150 poker and table games
Numerous restaurants catering to different cuisines
The Avalon Theater
Shopping arenas 
Location: 6380 Fallsview Blvd., Niagara Falls, Ontario, L2G 7X5, Canada
Phone – (905) 358-3255
Niagara Fallsview Casino hours: Mon-Sun (24 hours open)
Seneca Niagara Resort & Casino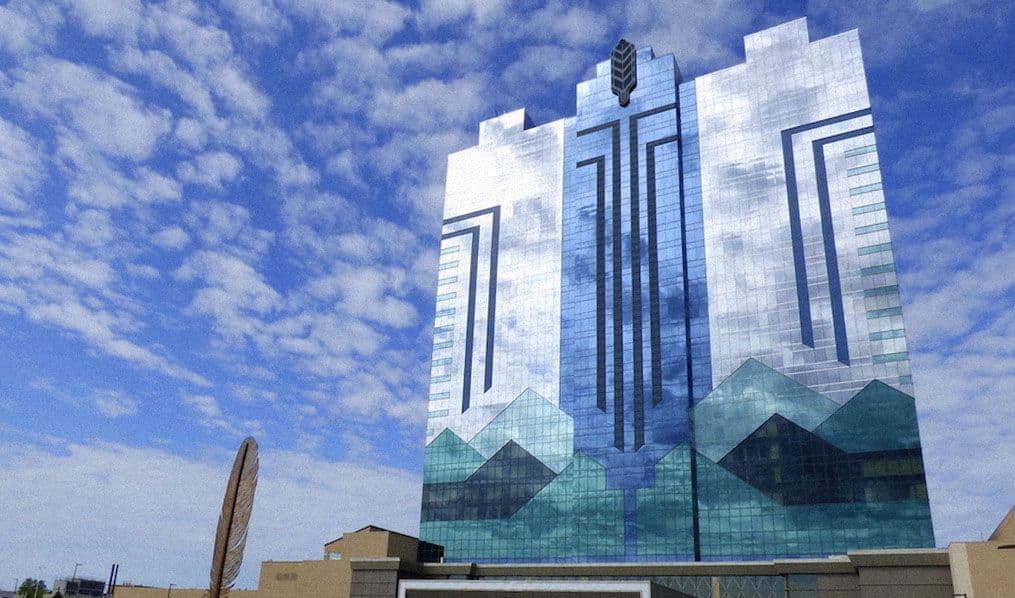 The Seneca Niagara Casino, New York, US, is a huge Vegas-style resort and is the only US casino located near Niagara Falls. 
This Niagara Falls Casino attracts guests throughout the year. Most of them check-in for entire weekends to take advantage of its unmatched gaming and luxurious hotel facilities.
On any given day, you can take a stroll to the world's famous Falls and enjoy in-house slots. The Seneca Niagara Casino has a four-diamond rated resort and hotel with 604 suites and rooms. 
You'll also find more than 80 tables, live poker games, and approximately 2500 gaming machines.
The casino also has some of the best Niagara Falls restaurants that cater to casual and formal dining occasions, spanning across various cuisines. Plus it has seven shops and a spa. 
From family getaways to honeymoons and more, the Seneca Niagara Casino will make for a truly memorable vacation!
Here are few features of Seneca Niagara Casino:
The casino has a 147,000 sq. ft. gaming space 
More than 2500 slot machines
80 poker and table games
Numerous restaurants 
Shopping space
One hotel with 604 suites        
Location: 310 4th St, Niagara Falls, NY 14303, United States
Phone – +1 (877) 873-6322
Seneca Niagara Casino hours: Mon-Sun (24 hours open)
Which Niagara Falls casino is better?
Though all three casinos in Niagara Falls are excellent as they offer amazing views of the Falls and a wide variety of gaming space, the Fallsview Casino Resort, Ontario, Canada, is arguably the best choice!
It offers a more glamorous view of Niagara Falls and the ever-fascinating panoramas of "Horseshoe Falls" and the "American Falls." 
It also has many on-site amenities such as concert venues, nightclubs, shopping malls, restaurants, and, of course, the amazing gaming space.
Land based casino Niagara FAQ:
Are casinos reopening in Ontario?
Many Ontario casinos are reopening with strict COVID-19 precautionary measures and protocols. Most of the casinos in Ontario, Canada, are operating now with 40 to 50 people.
Is parking free at Casino Niagara?
Though Casino Niagara has ample space for self-parking, you must pay a fee. But you can get free parking if you sign-up for the "Players Advantage Club" membership card and use it while playing table or slot games.
Do you have to pay to enter a casino?
You don't have to pay a penny to enter a casino as all three Niagara Falls Casinos have free entrance.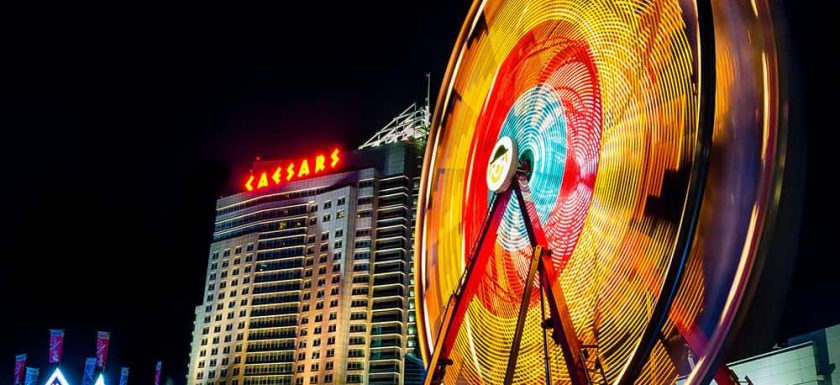 Nothing compares to the haze of smoke and glare of a casino floor. The sound of laughter and cheers from the players at the tables, the colourful flashing faces of the slot machines, and the distribution of chips at the poker table invite you to participate and play. If you're looking for that kind of experience and a casino that will take you away for a night or two, we've listed the best Canadian casinos that will give you a good time.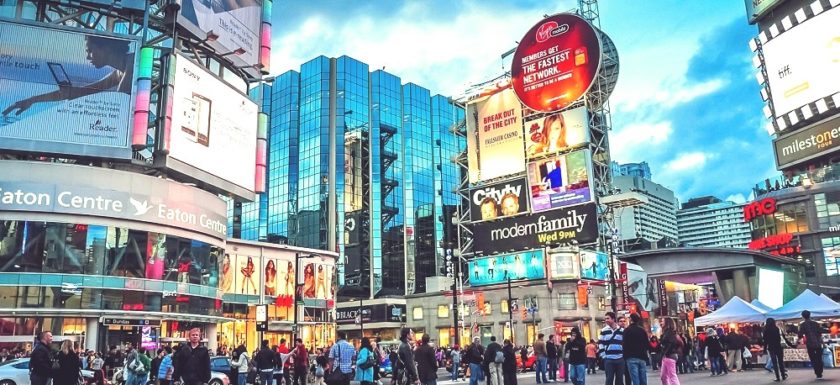 It doesn't matter whether you love walking, jogging or taking your pet out with you, there is a lot to do in Niagara Falls City. People have different tastes when it comes to sports. And you won't be disappointed with your options if you visit Niagara Falls City – there are just too many sports activities to choose from. With everything from outdoor sports and parks, you can choose from sports activities, leisure, and recreational events. You even have a database For recreational facilities, and you could get everything from maps, trails, to pictures of the famous Niagara Falls.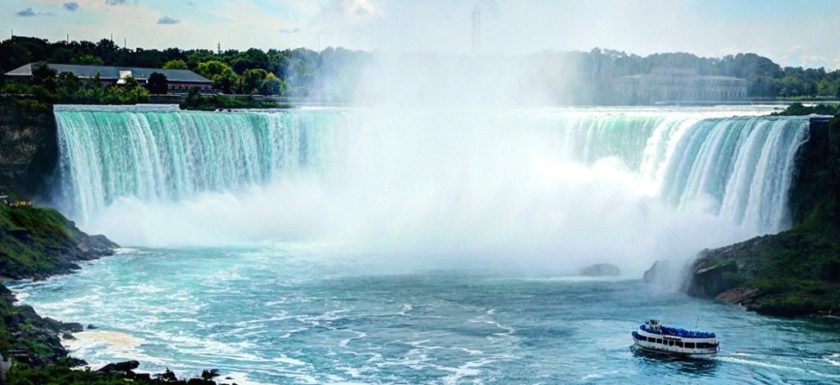 Niagara Falls city, a big city in New York near the Niagara Rivers, is named after the world-famous Niagara Falls. And while you would love to make a visit to New York or even Toronto to head there, the city offers a lot more than just that one landmark. The city has a state park, with an observation tower where people go to view the three waterfalls. You have another viewpoint – a must in your itinerary – that is located at Gorge Discovery center, that is still in this city. If you love the water, which we are sure you do if you're going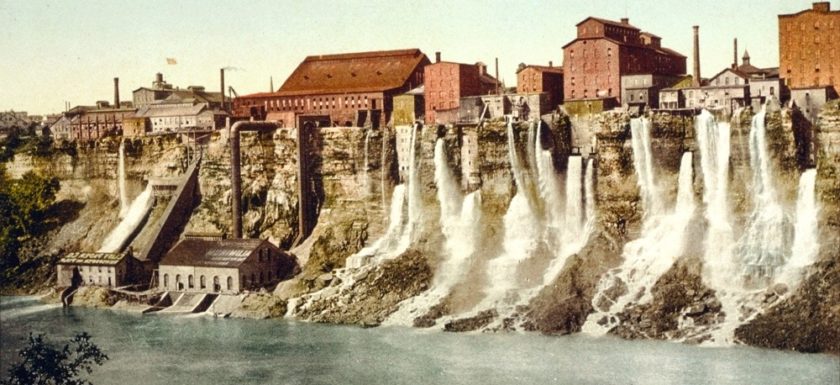 What do you look for when visiting the Niagara Falls? Do you think about having a great weather for you to view it in? Or, if you are visiting in winter, for things to be just that little bit colder so that you could find the Falls frozen? While Niagara Falls has its own beauty to cherish at all times, it is its history that makes it even more enriching. Niagara Falls City, located in Ontario, has a low population density and a great history to talk about. While Native Americans were the initial residents of Niagara Falls City, Europeans settled there in the seventeenth
2021-04-14