Nothing compares to the haze of smoke and glare of a casino floor. The sound of laughter and cheers from the players at the tables, the colourful flashing faces of the slot machines, and the distribution of chips at the poker table invite you to participate and play. If you're looking for that kind of experience and a casino that will take you away for a night or two, we've listed the best Canadian casinos that will give you a good time.
1. River Rock Casino and Resort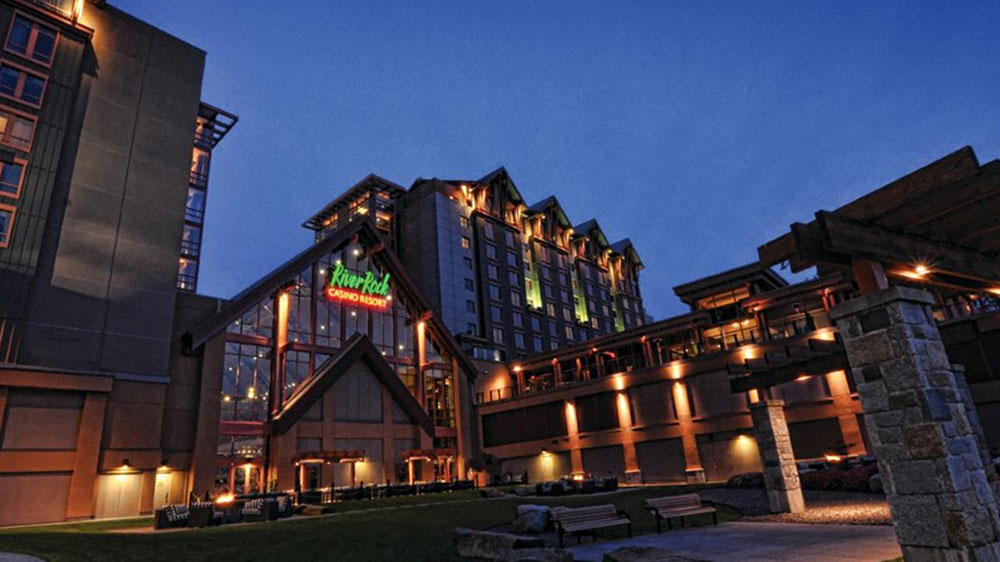 River Rock Casino and Resort is the largest casino in Western Canada and possibly the finest casino in British Columbia. With a luxury hotel and a gaming floor that is open 24/7, the fun never stops.
River Rock has over 1,000 slot machines, dozens of high limit slots, a wide range of blackjack and other tables, and a dedicated poker room. It also hosts regular shows and other entertainment. River Rock Casino and Resort is an ideal destination for high rollers as well as the casual gambler looking for a weekend of fun!
2. River Cree Resort and Casino
Located in Edmonton, River Cree Casino is home to over 1,100 slot machines and 32 gaming tables. If you like poker, the poker room offers a half dozen poker tables for your entertainment. There is also a high limit room available by reservation only with a private bar and VIP atmosphere.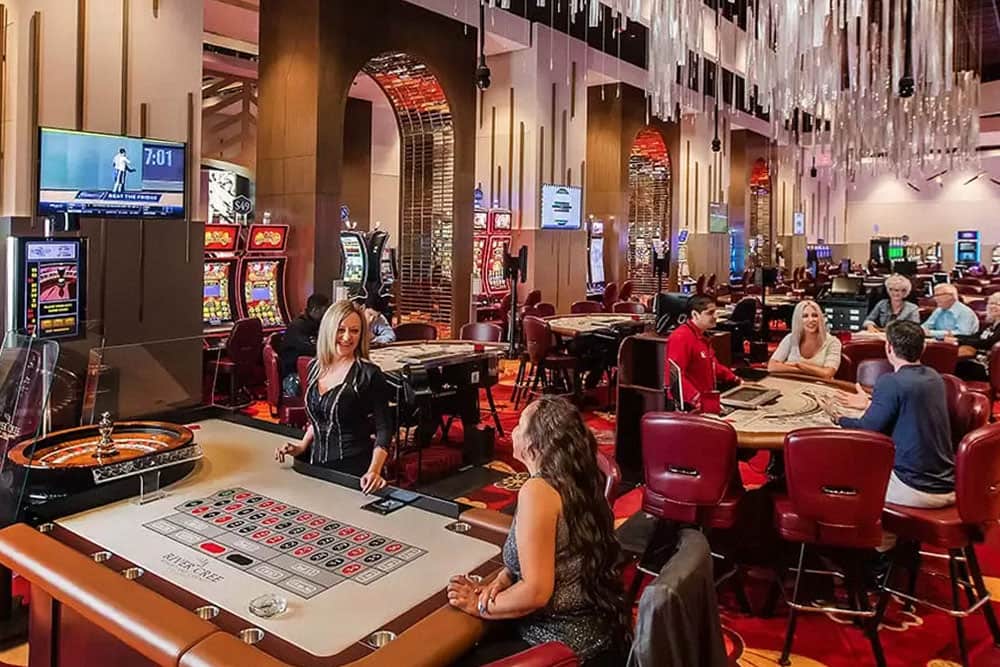 In addition, you can also try your hand at winning the jackpot at the craps tables. River Cree also features live music and comedy shows on a weekly basis. It's a great place to relax and try your luck!
3. Caesars Windsor Hotel and Casino
Your Vegas outside of Las Vegas, Caesars in Windsor, Ontario, offers several different types of slot machines and video poker, each with the ability to order your favourite drink and have it delivered to you on the casino floor.
The world-class poker room offers weekly tournaments and reasonable limits. The sports bar offers a wide range of sporting events to bet on. Plus, the wide range of table games offers the best gaming experience you can find.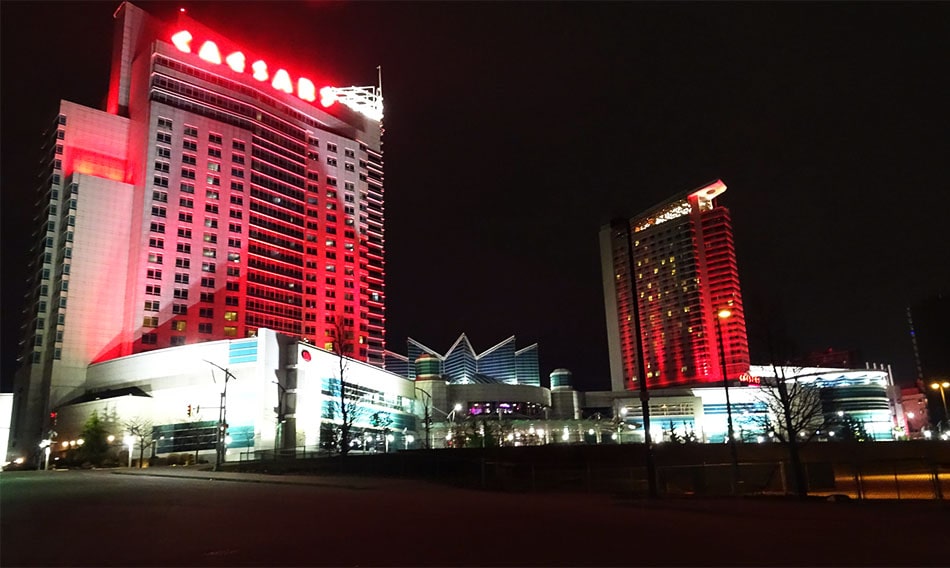 4. Casino Niagara
Perfect for weekend gamblers, Casino Niagara has a great players club with great rewards and VIP treatment. There is an extensive sports bar where you can bet on 2-6 games, taking the over/under on soccer, field hockey, baseball and college basketball.
There are over 1300 slot machines to choose from, blackjack, poker tournaments, and live music, making Casino Niagara a great place to play!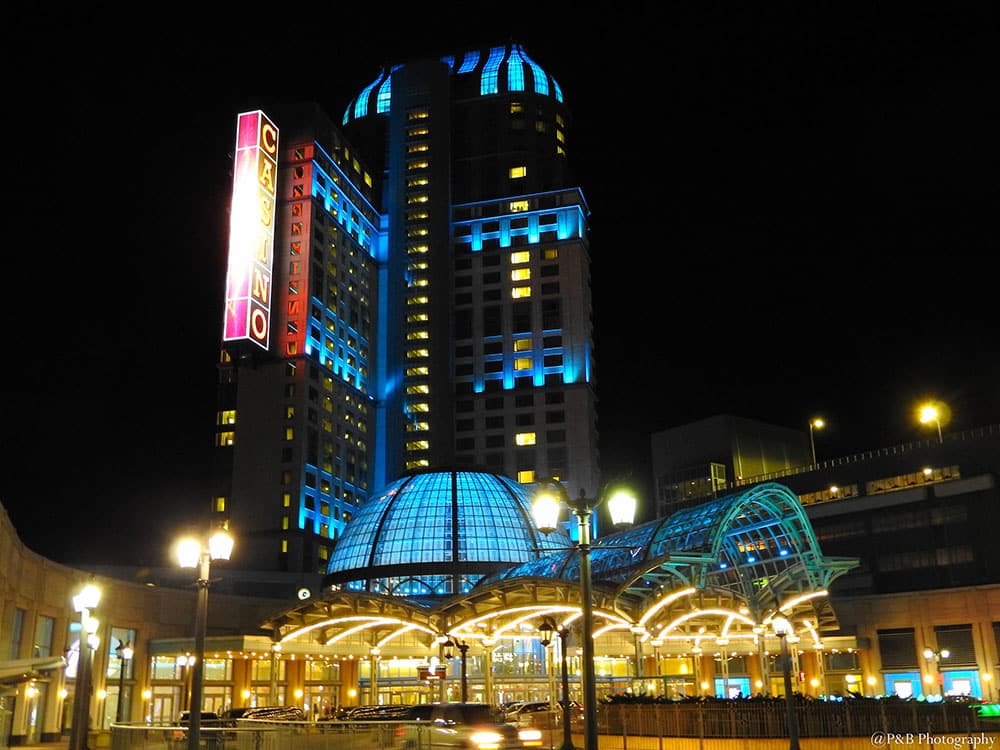 5. Montreal Casino
One of the Casinos du Quebec franchises is the Casino de Montreal, one of the world's most beautiful casinos. Inside, the gaming room is vast, with over 3000 slot machines to choose from, a poker room that hosts regular tournaments, and a lounge hosting baccarat, blackjack and roulette games. There is also a Keno room where you can try your luck on the numbers.
6. Stoney Nakoda Resort & Casino
Located just west of Calgary, Alberta, this beautiful casino resort is a great escape from everyday life. It offers regular poker tournaments, a wide selection of slot machines and table games; all in all, Stoney Nakoda is a great place to spend your money and your vacation.
7. Casino Nova Scotia
In Eastern Canada, you'll find dazzling entertainment and plenty of gaming fun at Casino Nova Scotia. With some of the biggest jackpots, you'll experience win after win at this casino.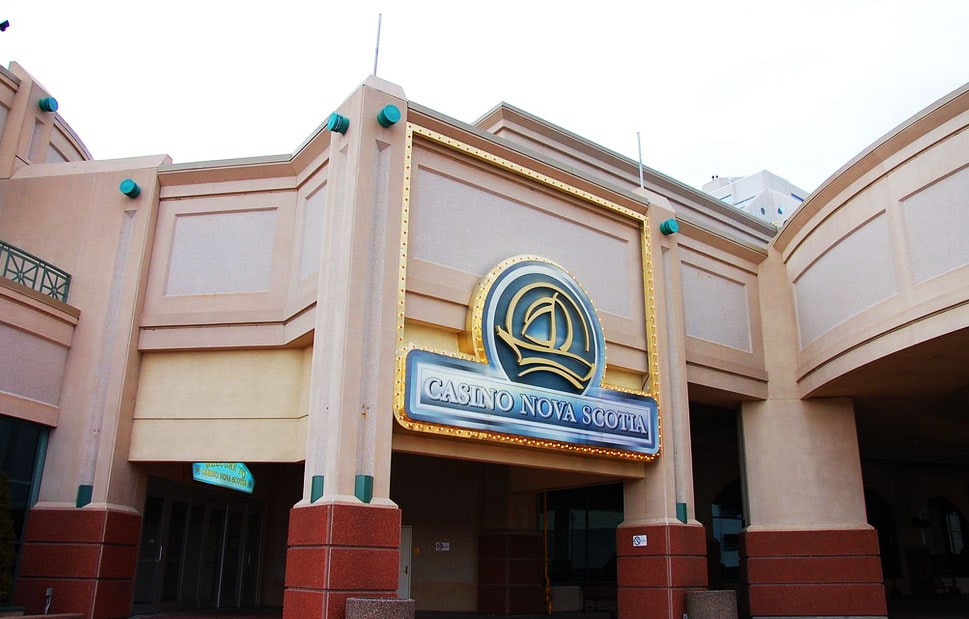 The poker room houses eight tables and a bar so you can play until you fall off your chair. There's also a slots room with a wide range of games and so many blackjack tables you could spend all day playing. If you're an avid gambler, Casino Nova Scotia is for you.
8. Casino de Mont-Tremblant
A warmer atmosphere with a fireplace and ambient friendliness, you'll feel right at home at this casino. The mountainous area around the casino provides a nice backdrop too.
There are many slot machines and a number of gaming tables on the main floor. The casino also offers poker tables on Friday and Saturday. Enjoy a relaxed and fun-filled night at the Casino de Mont-Tremblant.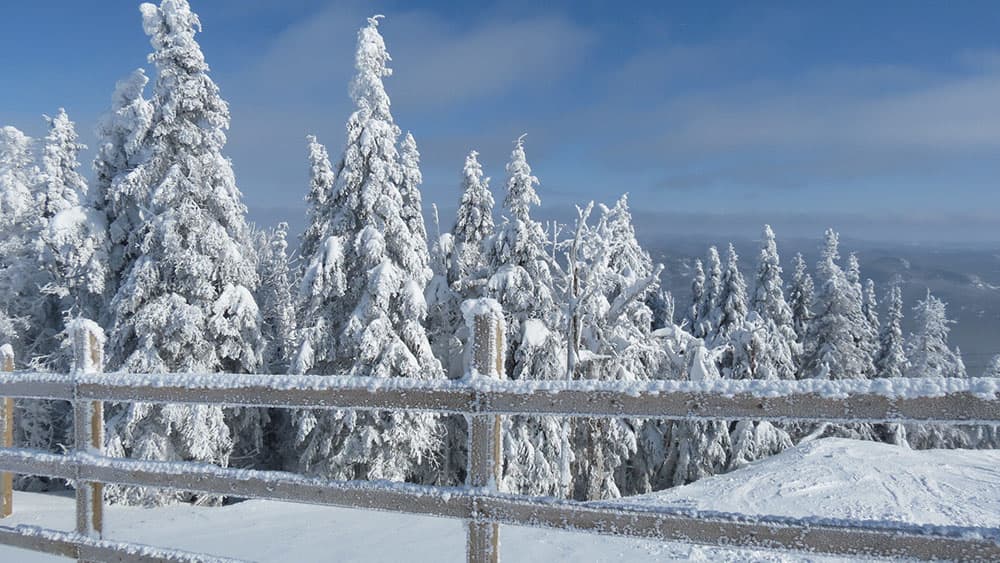 9. Club Regent Casino
Located in Winnipeg, Manitoba, Club Regent Casino keeps people coming back for its fun casino games and a variety of shows to see. There are over 900 slot machines and over 650 penny slots. operated by the Government of Manitoba.
There are several other rooms that will keep you busy as well. From bingo to roulette, to blackjack to baccarat, all games are available. Club Regent also offers a VIP poker room for high-limit poker. High rollers love to play!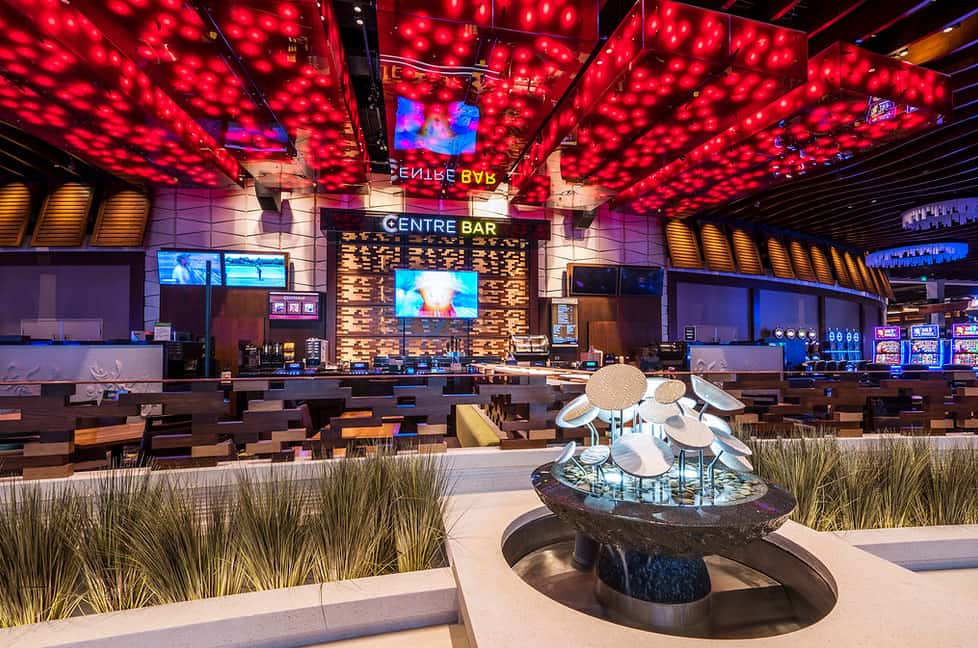 10. Apex Casino
This is a great place for the casual player with lots of low-stakes games such as blackjack, mini baccarat, roulette and Texas Hold'em. There are many slot machines to choose from with several big jackpots.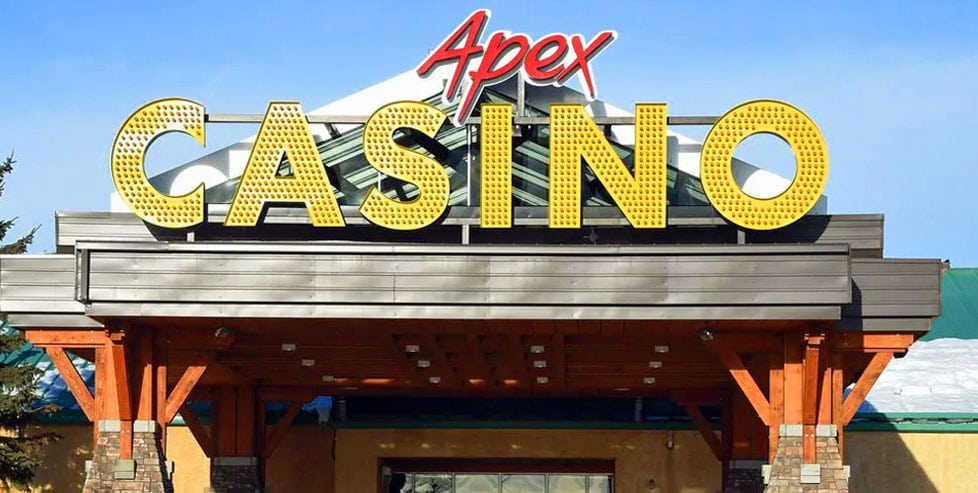 When you're done trying your luck, you can relax in the bar and lounge where great live music and comedy shows are offered for your entertainment each week.